Why a Precision Badges Franchise is...
Your Key to Success!
Precision is a long established group whose phenomenal success in Australia and New Zealand has culminated in the establishment of their Global Headquarters here in the UK. We are now looking to establish a network of 55 franchises across the British Isles..
As a Precision Badges franchisee you will be working in a fascinating industry doing varied and creative work, even though you may have no artistic inclination and may currently have no idea how our products are made.
For now, here are some good reasons why Precision Badges is "Your Key to Success"—
As featured on the UK Franchises website

Precision Badges have a proven track record over 22 years in business, and franchising since 1992.
No franchise failures — a good indication of a genuine, proven system.
Proven products that have stood the test of time and are still growing in popularity.
Huge potential market — includes every business, every school, every club and every government body. That means many thousands of potential customers in your exclusive territory.
Big list of prestigious clients including IBM, Kodak, Goodyear, Lions International, Shell Oil, The Royal Australian Mint, and BHP Billiton (World's biggest mining co.).
You sell mainly bespoke products to schools, clubs, companies and government bodies — no need to deal with individual consumers.
Your territory is exclusive and has far more prospective customers than any one person could handle.
By specialising in badges and related items you develop a reputation as the people to contact for badges — don't make the mistake of joining the crowded ranks of non-specialist promotional products suppliers.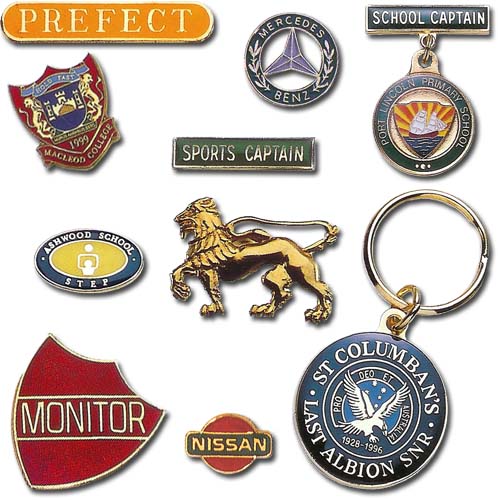 Our highly successful marketing program will generate the sales you need. You won't be left wondering how to achieve sales.
Generous level of ongoing support — daily consultation if you wish. We will be available to give you close support.
You won't need to use high-pressure sales techniques — most sales are made to people who have asked to talk to you.
No specific experience or qualifications needed in art or sales, but computer literacy is a must.
Our comprehensive operations manual tells you everything you need to know.
Easy-to-follow practical training course.
Regular company news bulletins to keep you up-to-date.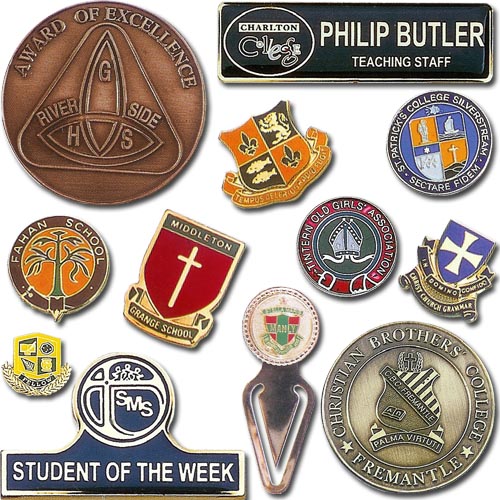 Your franchise contract is for 25 years and renewable — so you will be truly self—employed
You can work from home.
You need to work during business hours only.
The work is enjoyable and varied, utilising your intelligence and initiative, but with help when you need it.
You can create a valuable saleable asset of increasing value.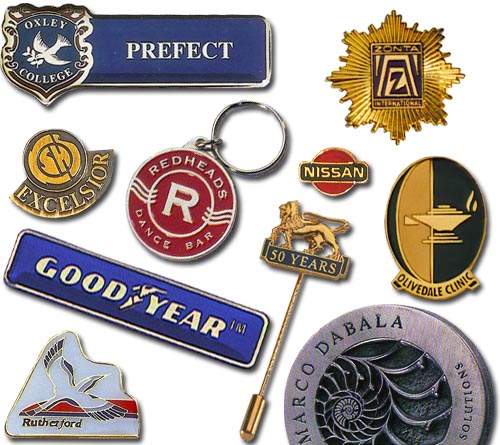 Very high profit margins — you should make about £500 profit out of every £1,000 in sales, even after paying royalty.
Very low overheads. Work from home.
Very small investment in stock as most orders are for bespoke products.
Enjoy the massive buying power of our international group.
Repeat business is a prominent feature of our group's sales. Repeat orders are even more profitable than the original order.
Involves no manufacturing – instead, import from our reliable Asian suppliers.
Low working capital requirement, with access to the highly coveted but rarely obtained privilege of importing on monthly account, arranged by us.
Access to our range of standard school badges. We have set up the world's biggest range of over 1,000 titles and to duplicate this range in Britain would cost you at least £120,000 in die charges.
Low start-up cost of just £19,990 Plus VAT.
One of our franchisees, whose franchise earns him more than 4 times the national average wage, wrote in a letter to us:
"During the past 10 years, despite my involvement in the management of another business, my turnover in real terms increased by more than 50% with little conscious effort....…I attribute my success to your "Precision System" with its unique combination of:
* Market and Pricing Direction, * Advertising Strategy, *Supplier Sourcing Skills,
*Group Purchasing Power, and *Intensive Franchisee Support.
I would certainly recommend the "Precision System" to any prospective franchisee. It is definitely not a "get rich quick scheme" (though it was nice to get that occasional $50,000 order for half a day's work!)……….it is a nice way to earn a good honest living without the corporate hassles."
You will have noticed that many companies (including franchised groups) supply badges (along with thousands of other "printable" products like pens, T-shirts and balloons). We don't regard them as "competition" as they have no hope of matching our prices, quality and service within the niche market of badges and other enamelled products. Precision therefore has no franchised competition.
Please consider other franchises but ask yourself how they compare with the Precision Badges system, which features all the essentials for success that business advisers insist that you need:
Greatly Reduced Risk
A proven long-term track record
No franchise failures
Huge market potential
A big list of prestigious clients
Business-to-business selling only
Huge exclusive territories
Niche market minimises competition
Top Training, Support and Marketing
Highly successful marketing programme
Thorough on-going support
No high-pressure sales techniques
No special experience or qualifications needed
Comprehensive operations manual
Regular company news bulletins
Really Own Your Own Business
You can work from home – business hours only
The freedom you want with the support you need
Enjoyable and varied work
Build an asset of increasing saleable value
High Potential Income
Very high profit margins
Very low overheads
Very small investment in stock
Low working capital requirement
Massive buying power
Increasing level of repeat business
Access to £120,000 worth of school badge dies
Low start-up cost of just £19,990 Plus VAT
You too can be a part of the Precision Badges success story!
For answers to your questions or to receive our fully detailed Prospectus
contact Jonathan Tate by using the
contact form
.

Your name:

*

Email address:

*

Telephone Number:

*

Address:
County:

*

Postcode:

*

Fax Number:
Please enter your comments below. Click "Submit" when done.
(
*
) denotes required fields
© Copyright 2011 PRECISION BADGES